A TASTE OF HEAVEN
Get All You Need
To Start Baking
If we don't have it we will find it, you can also book a cake with us for any event and any season or reason.
A Perfect Cake For Every Occasion
EVERY CAKE HAS A STORY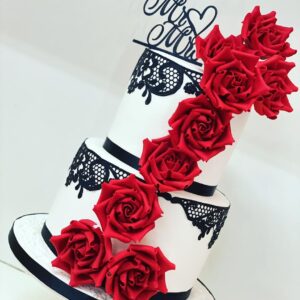 Enjoy your special day with a perfect cake.
Tell us your theme and we will tell your story
After a perfect meal you need a mouth watering dessert.
Visit Our Awesome Store
DISCOVER OUR STORY
Cake Fairy loves baking. We maintain the best of traditional techniques whilst embracing what modern
technology and thinking has to offer. As a company we are focused, well trained and passionate about our
products. Cake fairy has many talents besides baking which is Baking Supplies, we sell high quality baking
ingredients and products for a reasonable cost resulting in baking made easy also constantly making people
aware of the concept of quality goods while remaining efficient financially We sell only the best products
available from companies with reputations for their high standards and quality.
Our Work
A TASTE OF HEAVEN
Check out our previous work
We Also Offer Classes
BAKING CLASSES
Cake Fairy will also go the extra mile in teaching interested parties to bake. Different classes are held throughout the year to impart the knowledge and spread the love of baking. 
FROM CAKEFAIRY TO YOU
Enjoy
Your Special Day & Enjoy
A Taste Of Heaven